Contact Info
Address:
2802 Flintrock Trace,
Suite 260
Austin, TX 78738
Phone:
(512) 266-8135
Map:
Email:
Focus Areas
Administrative Law
Business Law
Civil Trials
Contract Rights & Obligations
Environmental Law
Estate Planning, Trusts, & Probate
Homeowners Association Counsel
Municipal Law
Railroad Litigation
Real Estate
Wrongful Death
Practice Areas
---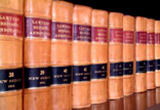 Administrative Law
As a Board Certified attorney in Administrative Law by the Texas Board of Legal Specialization, attorney Keith Pardue brings the experience and expertise needed when facing an administrative law issue in Texas. We help those facing Administrative Law issues throughout Texas.
Contact Us
---
Business Law
From a simple contract to a complex business transaction, the Law Office of Pardue & Associates, PLLC can assist you from drafting documents to litigation involving your business.
Contact Us
---
Civil Trials
Civil trials encompass a wide range of legal claims that can vary from personal injury matters to disputes among businesses or individuals.
Contact Us
---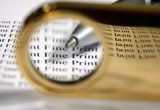 Contract Rights & Obligations
If you need counsel on contractual rights and obligations, please contact the Law Office of Pardue & Associates, PLLC.
Contact Us
---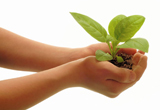 Environmental Law
Environmental law is a complex area of law that brings aspects of Federal and Texas law together. If you feel that you need representation on an environmental law matter, please contact us concerning your case.
Contact Us
---
Estate Planning, Trusts, & Probate
We can counsel you on all the possible options to include in your will so your desires are realized. We work to make the process simply and easy for you, and our goal is to allow for an smooth transition after your passing. We also help those in establishing trusts.
Contact Us
---
HomeOwners Association Counsel
Homeowners Association law requires a keen understanding of the governing covenants, bylaws and applicable policies. Our attorneys provide legal opinions on these matters, counsel our clients in enforcement matters, proactively advise our clients on the best legal course of action to avoid expensive litigation, and provide advocacy and representation in mediation and contested litigation.
Contact Us
---
Municipal Law
The Law Office of Pardue & Associates provides Texas municipalities with counsel and representation regarding administrative and environmental matters including environmental permit applications, regulatory enforcement proceedings, Texas Open Meetings Act Counsel, Texas Public Information Act Counsel, and Texas Tort Reform Act Counsel.
Contact Us
---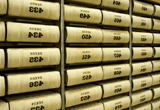 Real Estate
Contact our firm to assist you with your commercial or residential deed transfers, contract reviews, real estate transactions, closings, Landlord-Tenant disputes, or eviction matters.
Contact Us
---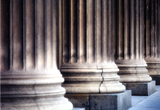 Wrongful Death
The Law Office of Pardue & Associates represents families who have suffered the loss of a loved due to the negligence or wrongful misconduct of individuals or entities. Our lawyers understand the sensitive nature of wrongful death claims and treat our clients' cases with individualized focus and dedicated compassion. Advocating for all remedies allowed by Texas Law, we have the experience and integrity needed to get the results our clients deserve.
Contact Us
---
To speak with our law office, please call or use our contact form.